Post by Magpie Bitty on Jun 27, 2017 15:12:36 GMT -6
Lightning {Taken by
Echo-Doodle
}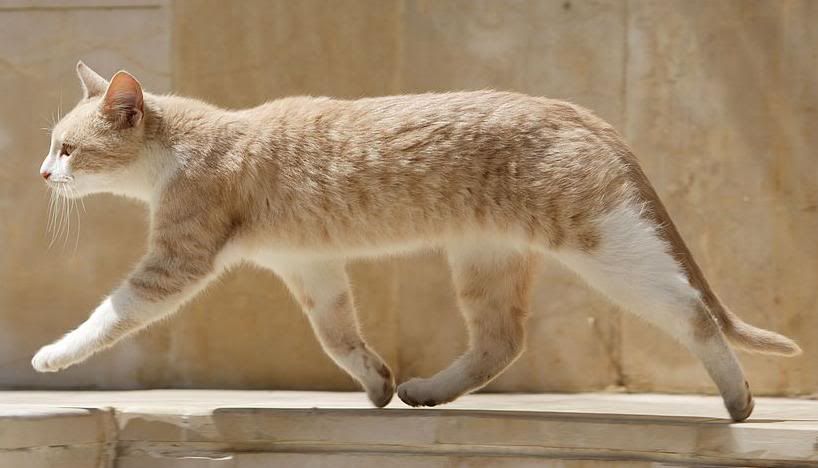 Gender:
Male
Sex:
Male
Appearance:
Cream mackerel tabby with a white underbelly.
Personality:
Aloof, flirty, responsible
History:
Was born in the heart of Foxcroft. Was treated very nicely but hated staying stationary, so he left. Got lost in the sewers and mated with Lavender. Didn't actively care for them but watched to make sure they were alive. When one of them was killed by their own mother he booked it to the surface and never returned. He avoids the sewers like a plague now.
Age:
5yrs
Lavender
Gender:
Female?
Sex:
Female
Appearance:
Solid black with the tiniest hint of white on the chest.
Personality:
Strength-obsessed, bitter, hates kits
History:
Was born in the sewers, somewhat related to Taiga's colony in a roundabout way. Was taught to swim against the current, and
constantly
buffeted and nipped for showing cowardice. When she had her litter of three she felt the need to hurt the fear out of them too. This eventually lead to the death of one of her kits, and ever since the event she's despised kits, seeing them as nothing but burdens on perfectly healthy cats.
Age:
4.5 yrs
Toad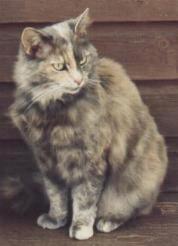 Gender:
Female
Sex:
Female
Appearance:
Diluted black and red tortoiseshell with a barely noticable white chin.
Personality:
Submissive, quiet, pushover
History:
Was a total mama's girl. Sucked up to Lavender almost
constantly.
Hated disobeying her mother and when she caught her siblings complaining about her, she immediately tattled to her mother. However, this parental loyalty backfired when it got her sister killed. She ran away almost immediately and hates speaking up about anything now, often refusing to look cats in the eyes and preferring to do what they say even if it goes against everything she stands for.
Age:
3yrs
----
Robin
(Deceased)
Gender:
Was never really given a chance to figure it out. Goes by they/she
Sex:
Female
Appearance:
Black and red tortoiseshell with a white "bib" and paws.
Personality:
Nervous, hard to win over, friendly
History:
Was the oldest and most self confident of Lavender's kittens. Hated the way she was treated and planned on leaving her mother's territory as soon as she could, preferrably to the surface of Foxcroft. Got along very well with her brother Indigo but generally fought with Toad a lot. When Toad told on her and Indigo for complaining among themselves, she got into a fight with Lavender. She was thrown into the water and there she drowned, her mother watching with a gaze of contempt as she made no move to help her at all. Is very unstable in the afterlife, filled with anxious energy and unfinished desires. Generally a friendly soul though!
---
If you want one of these characters just let me know and they'll be all yours!
Here's Indigo's application:
shatteredalley.boards.net/thread/4334/indigo?page=1&scrollTo=11720
Their involvement with the Colony of Bone is up to you, except for Lightning, since he absolutely refuses to touch the sewers these days.